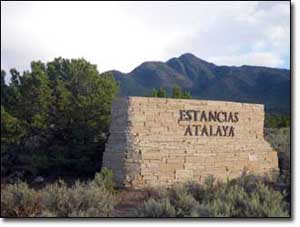 The Carson National Forest, Orilla Verde Recreation Area, the Rio Grande, and Rio Grande Gorge are short drives south and west. Due in part to the philanthropic efforts of the Klauer Family, theOverlook Project is now available to the public with approximately 2,600 acres of pristine public space. Managed by the Bureau of Land Management, the area has amazing hiking and biking trails that travel along the Rio Grande Gorge.It is only about 1.5 miles southwest of Estancias Atalaya. Or if you prefer, don't even leave Estancias Atalaya and enjoy the loop hiking and biking trail system within our 19.5 acre dedicated open space area, or just walk along the road system and enjoy the spectacular views.
Wildlife corridors remain protected within easements that follow natural drainages through the property. Expect to enjoy the deer, elk, and the astounding amount of bird life.
Roads within the subdivision are constructed to Taos County specifications. They are owned and maintained by the Estancias Atalaya Property Owner's Association to assure the exceptional quality is maintained. All lot owners are be required to be a member.
If you are not familiar with New Mexico water law, you may be in for some surprises. There are limitations on how much water you may draw from your home well and for what purposes you may use it. We are thoroughly confident that the State's annual water allowance is more water than you are ever likely to use. But we want to remind you that water use is regulated and conservation is highly encouraged. You will note water conservation measures in our restrictions.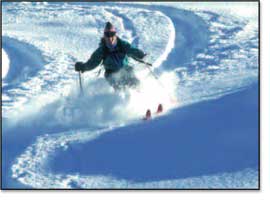 The developer has constructed an excellent water system based on 8 high producing wells with exceptional water quality. A geohyrdology study was completed by Glorieta Geosciences Inc. and the study is available to any who would like to review it. The report indicates the wells are some the best producing wells in this quadrant of Taos County, again with exceptional water quality. Each lot has a water line to its boundary and private metering.
State regulations also govern the kind of sewage disposal system you may construct. All of the lots have soil characteristics which accept private septic system installation. Nevertheless, the developer requires Environmental Division approval of all such systems.
Your house plans and any other construction plans must conform to the high standards we have set for Estancias Atalaya. Regardless of the three acre and larger tract sizes, you will be prevented from further subdividing the tract. This is a requirement of the subdivision plat approval, is imposed to protect the low density appeal of the property and integrity of the view sheds, and is also a deed restriction on the land for full enforcement.
To Gijosa Preservation Company, the development of this land in a harmonious rather than an exploitative way is imperative, for the sake of the land itself as well as those who choose to become residents of Estancias Atalaya.
If you can see the benefits of adhering to our requirements, we look forward to having you as an Estancias Atalaya owner.